Courses
Go from clueless and confused

to

confident and clear
With our practical training courses, you'll learn real-world contract drafting and negotiation techniques and tactics so you can provide the kind of knowledgeable contract support your company needs.
Keep Me Posted
Do you want

training on how contracts work in-house and how to manage real-world risks

for your company?
You are in the right place.
We are introducing
The Contracts Institute
, How to Contract's

new training academy with on-demand courses.
The Contracts Institute will launch with these six fundamentals courses: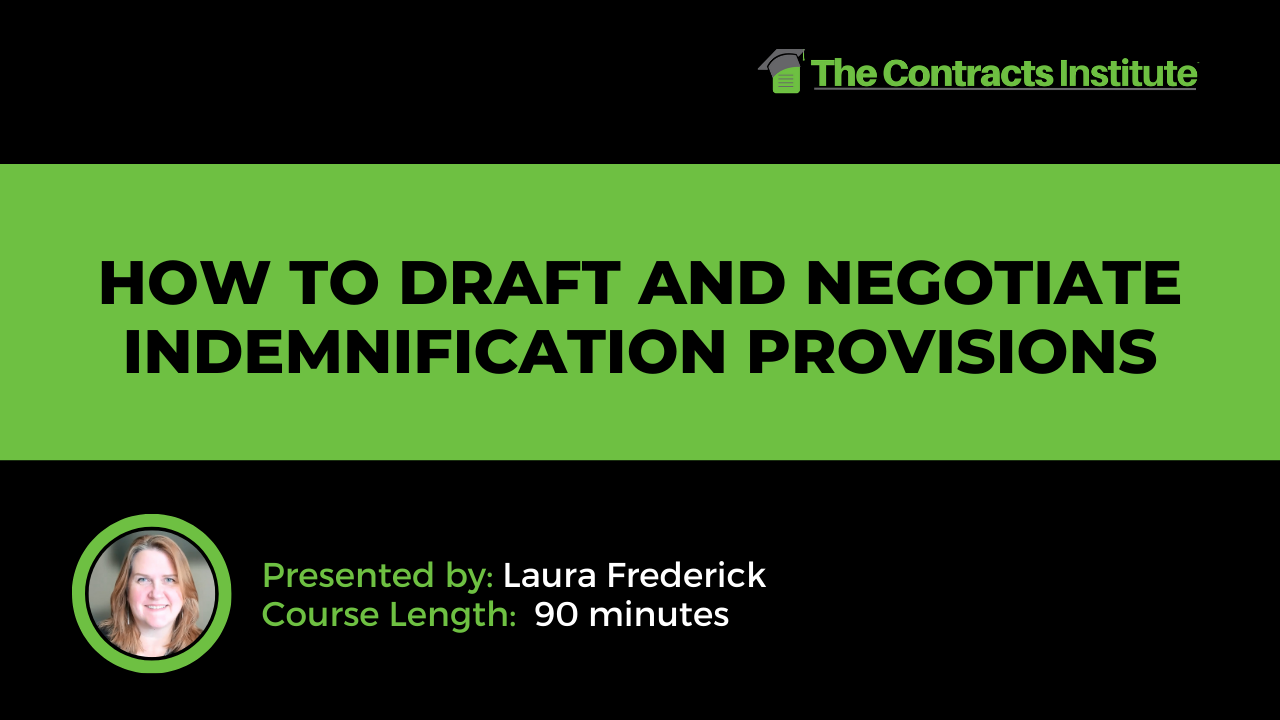 We will share more details soon. Here are some things to know about these courses:
Each course is 90 minutes long and costs $150, with the option to add CLE for $45
These courses are designed to provide you with a clear path to learning the fundamentals of drafting and negotiating contracts.
They are built for lawyers and professionals with some basic contracts experience but who have not yet achieved mastery of the real-world skills needed to excel at drafting and negotiating commercial contracts.

Each course will come with comprehensive workbooks that include detailed guidance on the concepts covered.
We plan to follow up these initial courses with the following additional courses in the months ahead:
Boilerplate Provisions

Intellectual Property 101

Intellectual Property Provisions

Contract Drafting 101

Financial Provisions

Term and Termination Provisions

Contracts to Buy and Sell Goods

Contract Drafting

Counterparty Disagreements and Disputes

Contracts to Buy and Sell Professional Services

Contracts for Software and SaaS Products

Data Provisions
Sign up to be the first to hear about How to Contract's upcoming courses
Cancel anytime. No spam, just updates, offers, and news about the How to Contract courses.
Subject to our Privacy Policy and Terms of Service.